Packaged Pre-cooked Meals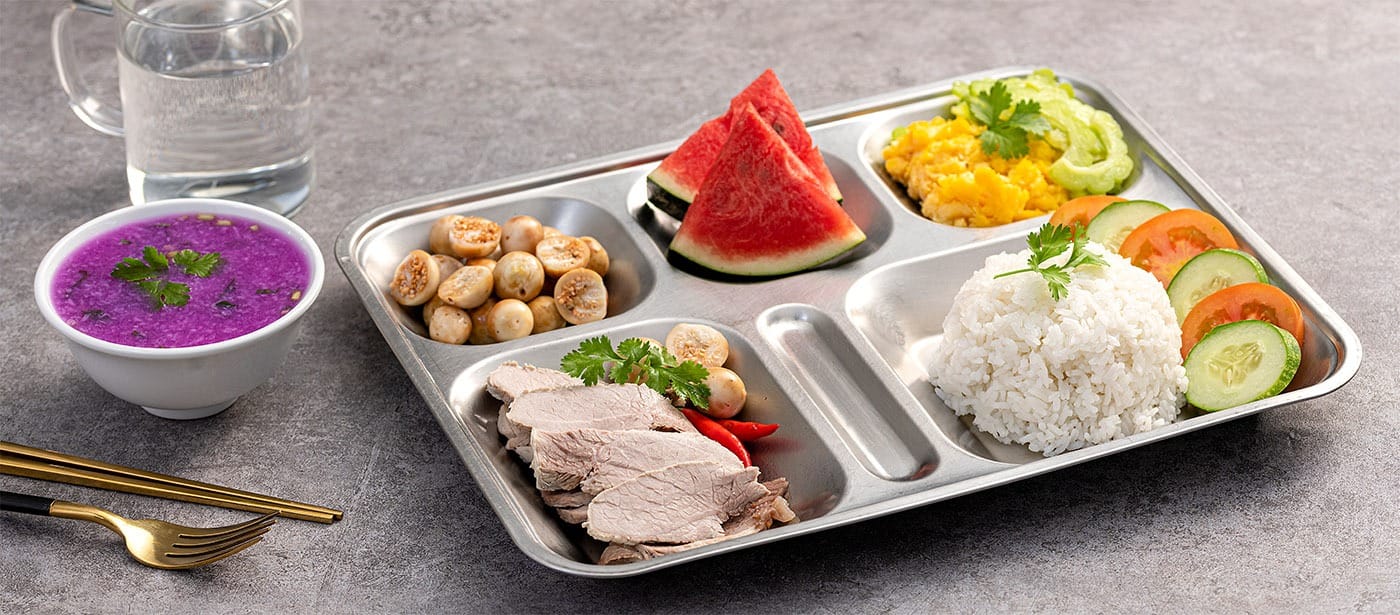 From fast-moving consumer goods to ready-to-eat staff meals, these gourmet feasts are the perfect choice for those ordering in bulk. Whether served hot in an office canteen or needed in cold storage, the scope and range of options from the WMC Central Kitchen will meet your business requirements.
Rest assured your customers are satisfied, as the WMC Central Kitchen packaged meals follow the same standards set for the five-star meals served at hotels throughout Vietnam. Featuring authentic recipes and traditional techniques, our chefs use imported and locally-sourced ingredients to craft delicious meals that satisfy even the most selective tastebuds.